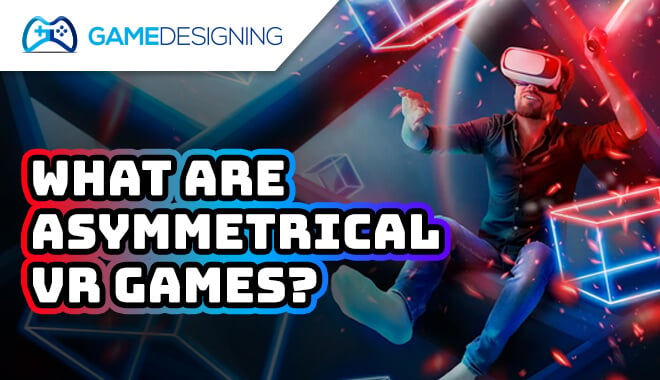 Gamers are often forced to sit around while others play because of the lack of a joystick.
Not being involved can make you feel left out, which is unfortunately the case when several people want to play traditional video games.
Fortunately, advancements in gaming systems are helping solve this problem, especially in the field of VR.
Virtual Reality or VR is a simulation where you can see and interact with 3D reality as if you were actually there.
The computer-generated objects and scenery appear real, and you can engage with them directly.
VR-based video games are played while wearing a headset or helmet, not through a console or computer. As a result, only one person can play VR games.
The general consensus is that VR is even more isolating than regular gaming, as you're tuned out of the real world once you put the headset on. And if you only have one VR headset at home, your friends and family can do nothing but sit and watch you play.
This is where asymmetric VR games (AVG) have changed the industry.
What Are Asymmetrical VR Games?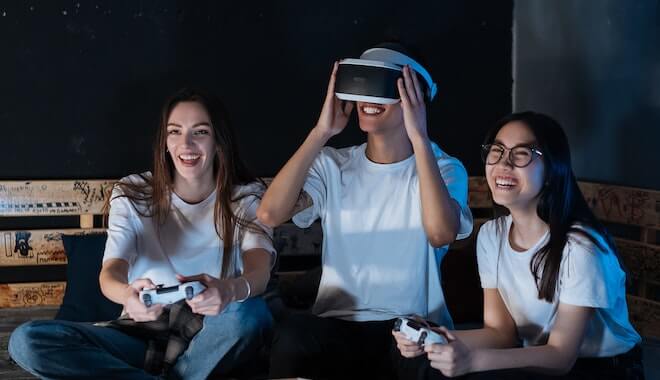 Asymmetrical VR games allow games with and without VR headsets to play together. Those without headsets just need a secondary screen like a phone or PC. In simple words, players need not have a VR headset to play the game, which means multiple people can participate.
The gameplay remains largely the same, but there are small changes to accommodate multiple players and make it enjoyable for all. This is a great way to enjoy gaming as a group and engage with multiple people at once.
Popular games have adapted the asymmetrical format to be more inclusive and more fun. As a result, you'll find a plethora of options for every group, irrespective of how many players or which type of game you'd like to play.
How Do Asymmetrical VR Games Work?
In order to play AVGs, at least one person needs to have a VR headset. After choosing a game, you need to select the multiplayer option to get started. Players without the VR headset must download the game app on their devices. Usually, mobile phones are the easiest option.
Meanwhile, the player with the VR headset needs to select the individuals they want to play with. As mentioned, although the gameplay would be the same, certain changes were made to accommodate multiple players.
For example, in Acron: Attack of the Squirrels, the Quest player plays as a tree demon, while other device players play as the squirrel.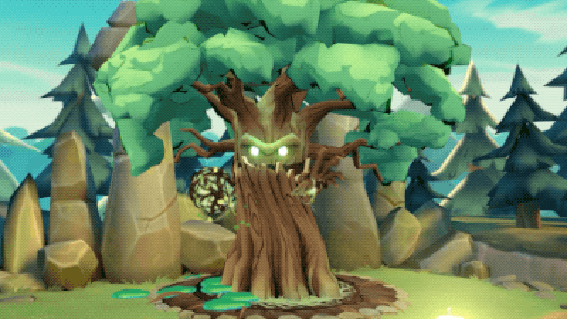 The squirrels have different professions and skills, and they must work together to distract the tree demon and move the acorns.
Asymmetric VR games need at least two players, with accommodations for up to nine players, including the one with the VR headset. Most of them show a different perspective and provide contrasting gameplay for those playing on secondary screens.
Some asymmetric VR games can also be played in one-person mode, while bots or AI mimic other players.
The Advent of Remote Asymmetric VR Games
During the pandemic, millions were stranded at home, all seeking entertainment and connections with family and friends on virtual platforms. This gave companies an excellent opportunity to experiment with remote asymmetric VR games.
This led to the popularity of remote multiplayer options. Players on secondary screens need not be in the same room as the player with the VR headset. This allows gamers to play, interact, and remain connected no matter where they are in the world.
And given continuous advancements in technology, asymmetrical VR games will be so much more than we had ever imagined.
Which Devices Can Connect To Asymmetric VR Games?
As mentioned earlier, non-VR players have a different point of view. Their devices are considered "social" or "secondary" screens. And any device with a screen can be a "social" screen, such as a desktop, laptop, smartphone, or any other mobile device.
Players on secondary screens can interact with the game in the traditional ways: through the touchpad, mouse clicks, and gestures (if on a mobile device).
So, as long as you have a VR device and people to play with, you can play asymmetrical VR games.
That said, not all games that can accommodate external devices are considered asymmetric.
For example, Keep Talking and Nobody Explodes require a VR headset and a printed sheet. Non-VR players instruct the one wearing the headset to deactivate a bomb. The game is chaotic, highly interactive, and fun.
Popular Asymmetrical VR Games
Takelings House Party

This VR game is based in Hal's household, where Takelings interrupt his quiet suburban bliss. Hal (the player with the VR headset) is tasked with restoring his house by getting rid of the Takelings (players with secondary screens).
The game is free, and the Party Mode is available on smartphones (Android and iOS) and PCs. Up to eight players can play the game.
Do You Copy?

In this multiplayer asymmetrical VR game, you can play two roles: a hacker or a thief. As a hacker (without the VR headset), you must guide your accomplice to infiltrate a bank's security, solve riddles, and look out for security.
Meanwhile, the thief (the player with the VR headset) must ensure they're not caught while stealing the bank. The thief must move around in real life to hide, run, and stay off the radar.
This game requires a minimum of two players and is available on Windows, iOS, macOS, and Android.
IronWolf VR

This submarine playable is available as a single-player and co-op (roomscale). The game is fast-paced, as you must shoot down enemies, hunt convoys, and survive amidst chaos and bombs. It can be played on a PC or PlayStation.
Panoptic

Panoptic is a fun game where you and your friend will be pitted against each other. You can play the Overseer (with the VR headset) or Challenger (without the VR headset). The latter must tire out the former's energy and blend into the crowd before it begins to attack.
The game requires two players. However, there's no online multiplayer option available yet.
VR Tribes

This online game lets each player choose a tribe character, and each tribe must compete against each other to prove its worth. At the moment, the PC-only edition requires at least one player with a VR headset.
VR Tribes is available on all PCs and Android devices. It can also be played on LAN.
Besides these, you can also try games like Acorn: Attack of the Squirrels!, Keep Talking and Nobody Dies, VR The Diner Duo, and more. Before you decide to buy a game, make sure to check its device compatibility, how many people can play it at once, and the safety guidelines.
Conclusion
Asymmetrical VR games are multiplayer games that need at least one VR headset, while the rest use smartphones, laptops, or desktops. Sometimes, even a piece of paper will do.
It's a great way to connect with your friends and family. You can avoid the feeling of isolation, as everyone can participate on their devices (the secondary screen) or take turns using the VR headset.
Moreover, most of these don't require gamers to be in the same room to play together. People from all over the world can easily connect and play together as long as they have a device with a screen and stable WiFi.
We hope this article has helped you understand the value of these games and why they are so much fun to play.