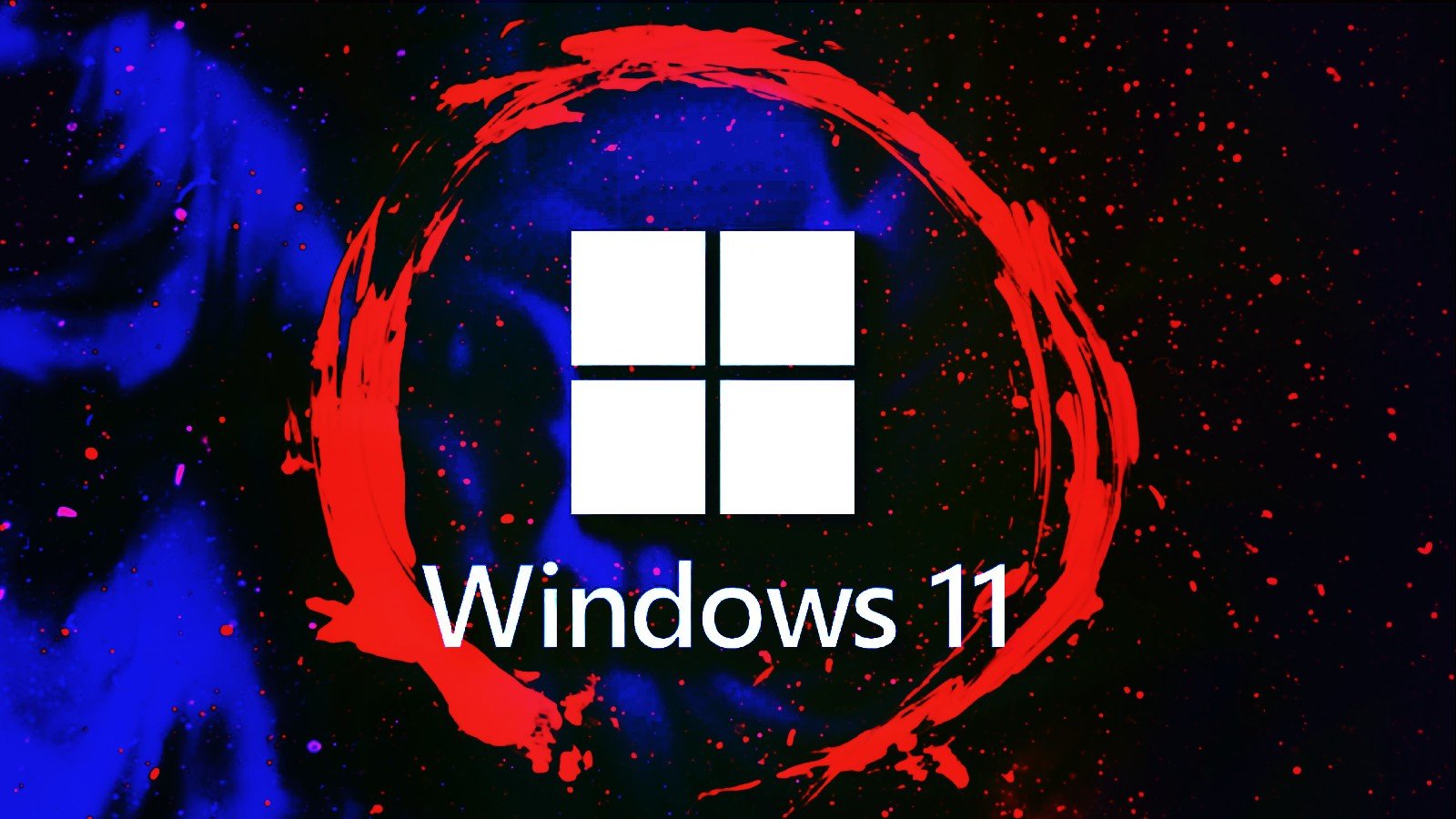 Microsoft now provides administrators with a new Windows 11 policy that controls how monthly non-security preview updates are installed on enterprise devices.
This newly introduced policy provides IT admins with the tools required to manage the deployment of new Windows 11 features and fixes before the general release scheduled each month during Patch Tuesday.
Labeled "Enable optional updates," it allows users to configure access to optional updates within the organization on systems running at least Windows 11 22H2.
Once enabled, users can opt to receive optional updates automatically, which might include Controlled Feature Rollouts (CFRs), or they can manually choose which optional updates to install.
On devices where the new policy is configured, users can choose to:
Automatically get the latest optional updates by selecting "Automatically receive optional updates (including CFRs)."
Only get optional cumulative updates automatically if "Automatically receive optional updates" is selected.
Select which optional updates to get by visiting Settings > Windows Update › Advanced options > Optional updates by selecting "Users can select which optional updates to receive."
Users also have the option to activate the "Get the latest updates as soon as they're available" toggle, which will automatically deliver optional updates and gradual feature rollouts (this will require a system restart).
According to Microsoft, all configured quality update deferral settings will be respected regardless of the option chosen after configuring the policy.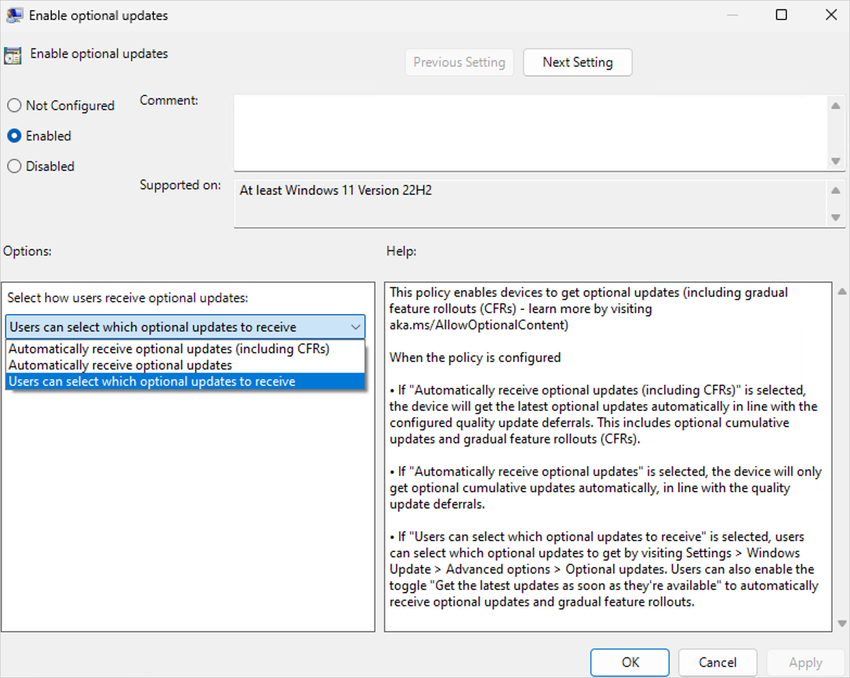 ​"Of course, some users might opt for doing nothing until these optional updates make their way to the device as usual," Microsoft Program Manager Anton Fontanov said.
"No matter which option they choose, be assured that your user devices will still get the regular security updates just the way you have them configured."
For Windows 11 devices managed with Windows Server Update Services (WSUS) or Windows Update for Business, the policy can be found under:
Group Policy: /Windows Components/Windows Update/Manage end user experience/Enable optional non-security updates
Configuration Service Provider (CSP) Policy: /Policy/Config/Update/AllowOptionalContent
Today, Microsoft also released the KB5029351 August 2023 non-security preview update for Windows 11 22H2 with fixes for several Search issues.
The optional update fixes an issue upon waking the system from sleep mode, where clicking the search icon fails to launch the Search app.
Moreover, it improves the Search app's reliability and resolves an issue impacting the search box dimensions when using Microsoft Surface Pro and Surface Book devices in tablet mode.