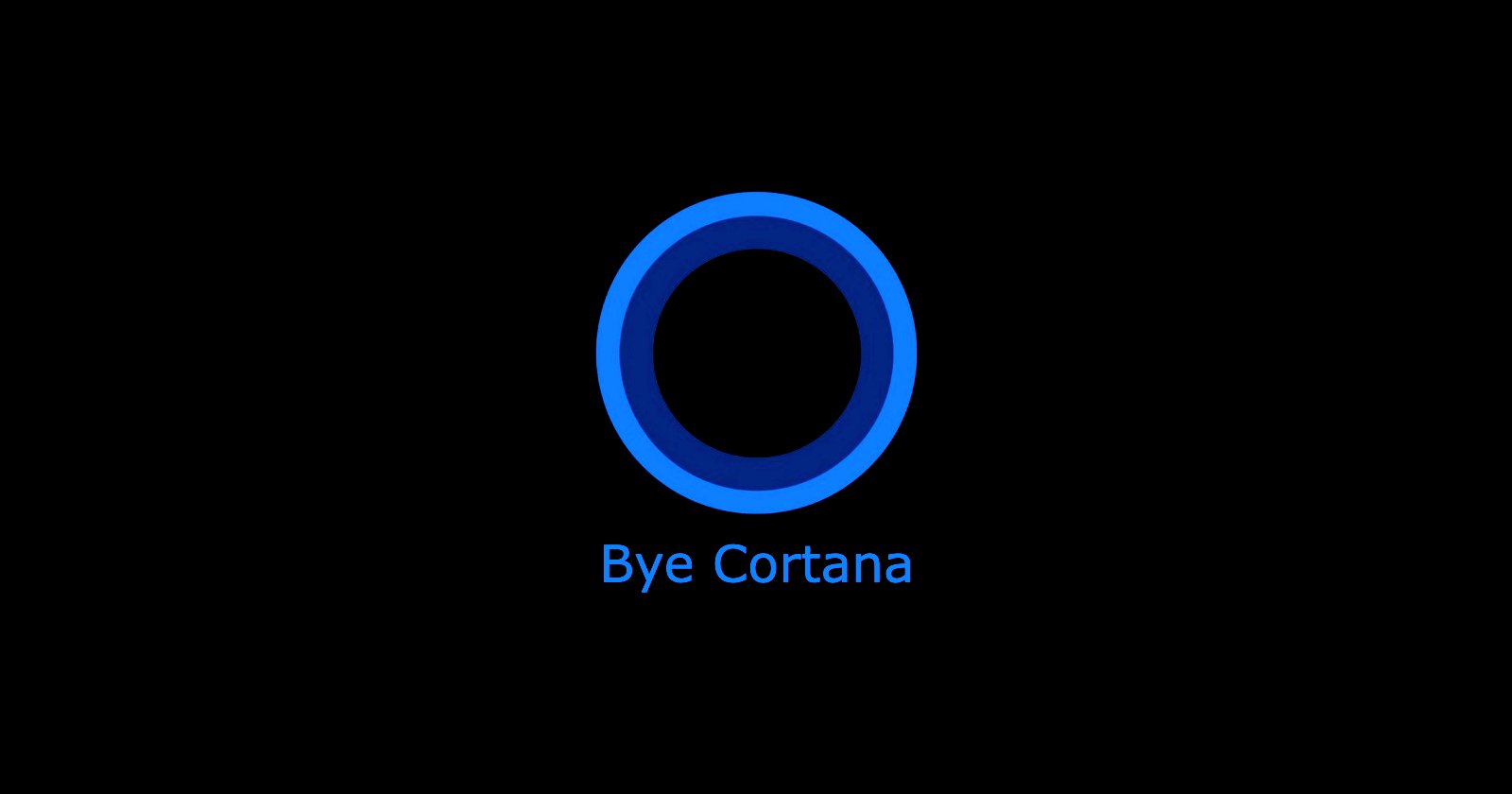 Microsoft has officially begun killing off Cortana as the company moves its focus towards integrating ChatGPT and AI into Windows 11.
In June, Microsoft announced that Cortana would reach the end of support in August 2023 and that new AI productivity features are coming to Edge and Windows.
"Starting in August 2023, we will no longer support Cortana in Windows as a standalone app," reads a June Microsoft support bulletin.
"However, you can still access powerful productivity features in Windows and Edge, which have increased AI capabilities."
"This means you can still get help with your tasks, calendar, and email, but in new and exciting ways."
As first reported by Windows Latest, the end of Cortana has begun in a new update to Windows 11 Canary preview builds that officially deprecates the software.
The update is offered via the Microsoft Store and, once installed, will disable Cortana in Windows 11 and display a message stating, "Cortana in Windows as a standalone app is deprecated."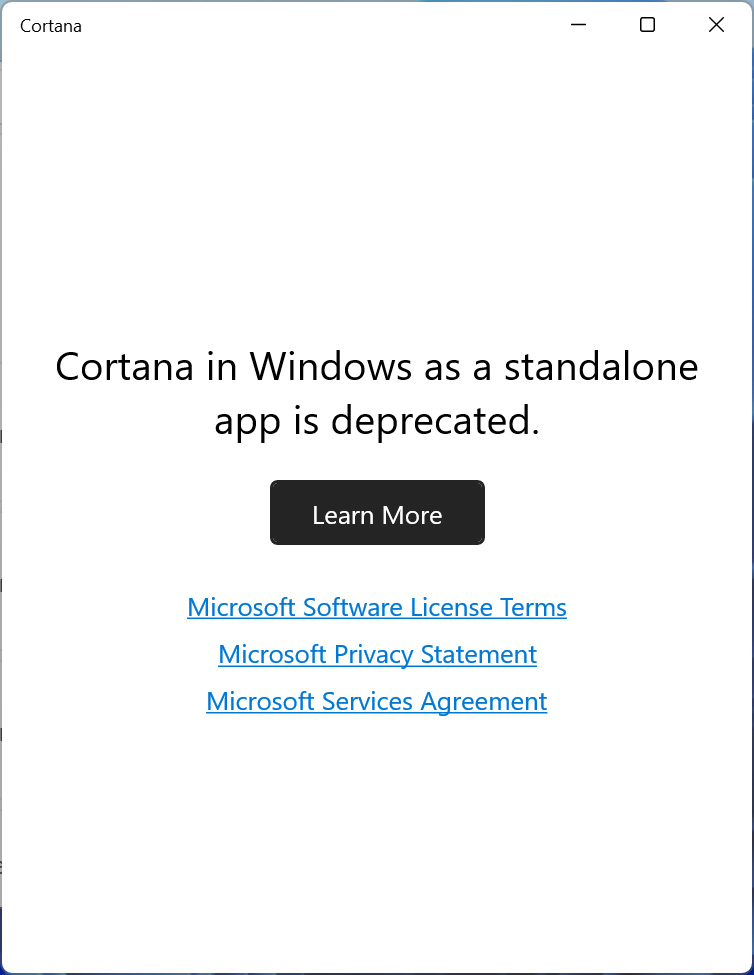 The screen includes a 'Learn More' button that brings users to the support bulletin Microsoft issued in June.
Microsoft is now focusing on bringing digital assistant and productivity features into its AI integration through Microsoft Edge and Windows 11.
Microsoft has already started to preview the AI-powered Windows Copilot feature in Windows 11 preview builds, allowing access to Bing Chat directly from the desktop.
Currently, the service still requires Microsoft Edge and only allows some modification of Windows settings, but we should eventually see it as a fully-integrated AI platform for the operating system.
While Windows Copilot is currently limited in what it can do, Microsoft plans to make this a full-featured digital assistant that allows you to launch applications, search for information, schedule events, and manage your daily life.
However, we are far from this type of integration and will likely only see some of these features available when it's released with Windows 11 23H2 coming this fall.