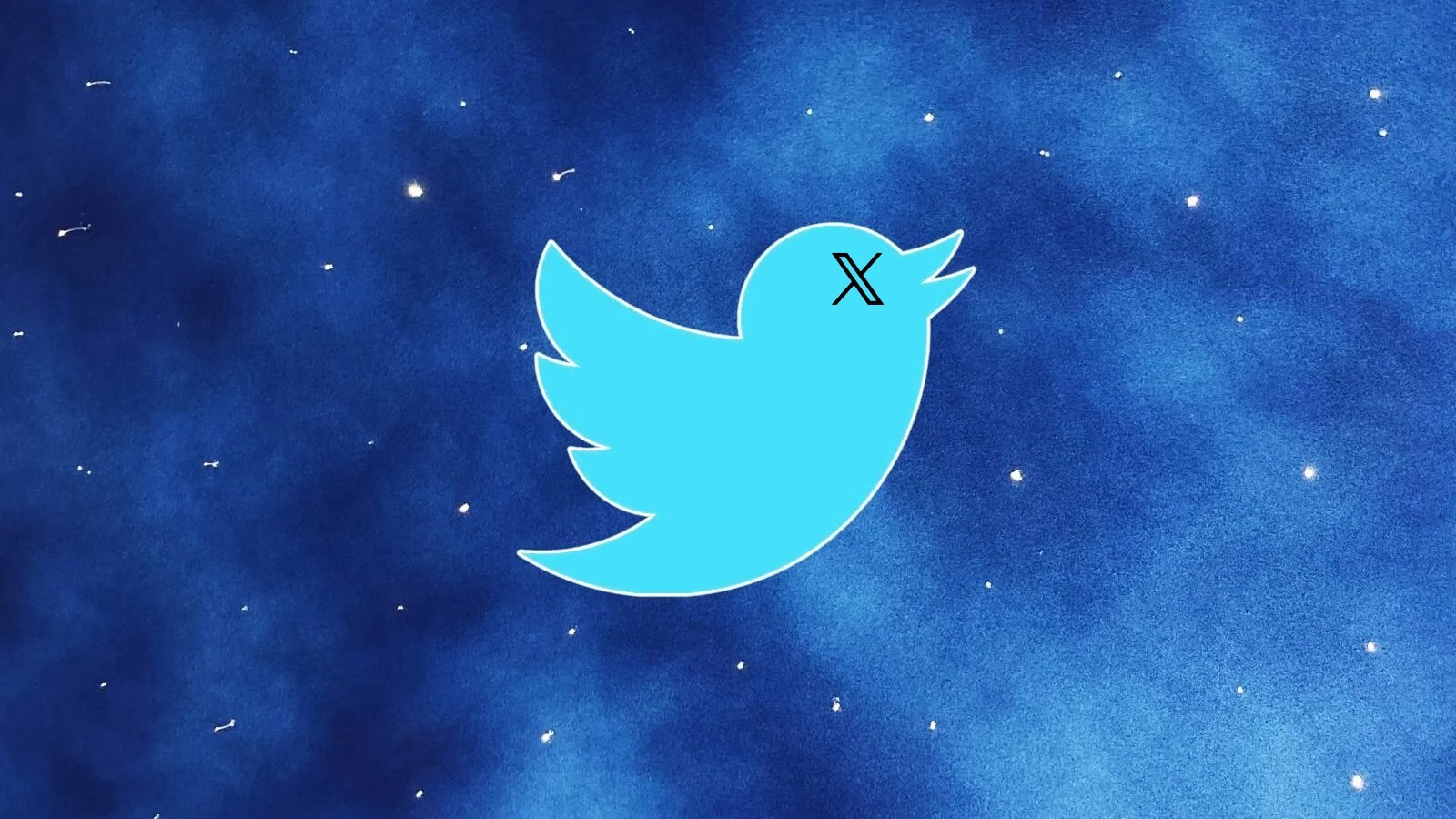 Microsoft Edge web browser has been displaying security warnings after Twitter changed its name to 'X'.
Amid its rapid rebranding over the last few days, Twitter (or X) has also ditched the famed bird icon for a Unicode character which resembles the letter X but infact bears Mathematical meaning.
But Microsoft Edge warns this is a potential security issue—and it's working as intended. It's got to do with a security feature dubbed 'Progressive Web App Icon change', designed to alert users of app icon or name changes, possibly indicating a scam.
Web app icon change causes security alert
"HELP !!!" reacts Florian this week, who is a self-described "Windows user and fan since the 90s," Windows Insider MVP 2021, and a podcaster, on seeing Microsoft Edge prompting the user to "review icon update."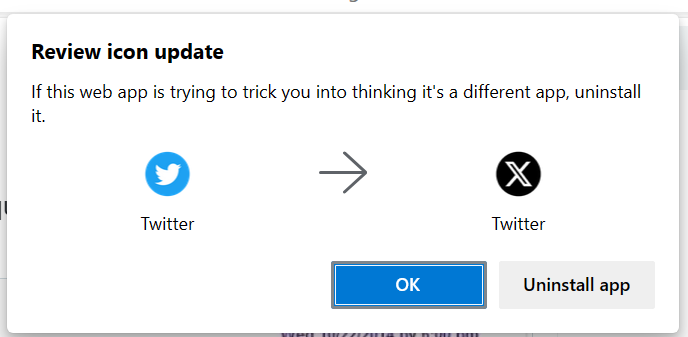 "If this web app is trying to trick you into thinking it's a different app, uninstall it," cautioned Microsoft Edge to Florian on spotting Twitter app's icon change.
The alert, which concerns Progressive Web Apps (PWAs) is a built-in feature of Chromium-based browsers, like Edge, and designed to keep users safe.
PWAs allow websites to offer users an experience that mimicks native apps on supporting devices.
"They adapt to the capabilities supported by each device and they can also run in web browsers, like websites," explains Microsoft.
"When installed on a device, PWAs function just like other apps."
PWAs can, for example, bear their own app icons and be added to a device's home screen or task bar, can be set to launch automatically when a relevant file type is opened, can be set to run upon sign in, and can be shelved on Microsoft Store.
Since 2021, both Chrome and Edge added this safety alert that triggers when a PWA changes its original icon or name.
In the past, the feature needed to be enabled by manually navigating to "chrome://flags" or "edge://flags" respectively on Chrome or Edge web browsers and searching for a flag described, "Enable PWA install update dialog for name/icon changes."

Newer versions of Edge and Chrome come integrated with this security feature.
To summarize, if your web browser rings alarm bells post Twitter's rushed rebranding, don't panic.